Pension planning is one of the most important elements of any financial plan. There is no doubt that the myriad of rules can be daunting, however the alternative is not having enough income to live comfortably in retirement. In addition pensions planning remains one of the few ways in which an individual or company can plan for retirement in a tax efficient.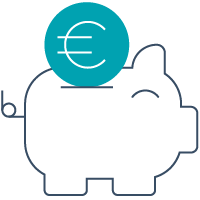 Pension Considerations
While our advisors will integrate your pension planning within your overall plan there are considerations which are specific to pensions.
These include:
Assessing existing pension arrangements
Defined Benefit Schemes – Enhanced and normal transfer options
Maximisation of Tax- Relief
Developing appropriate investment strategy
Standard and Personal Fund Threshold strategies
Post Retirement Options – Annuities or Approved Retirement Fund
Use our experience to guide your pension strategy
Bellwether's advisors have significant experiences in all pension types and can guide you through, and implement, a pension strategy that will be a significant part of your overall financial plan.
Self-employed Pensions
Executive Pensions
Small self-administered schemes
Company Pensions
Additional Voluntary Contributions (AVC's)
Personal Retirement Savings Accounts (PRSA's)
Personal Retirement Bond / Buy Out Bonds
Defined Benefit schemes
Annuities
Approved Retirement Funds (ARF's)