Bellwether's Ethos & Mission
We believe that Lifestyle Financial planning is the most effective way of realising your lifestyle goals. We believe this approach to organising and planning your finances provides a multitude of the REAL benefits including –
Reduced stress and taking the guess work out of future finances
Clarity and guidance in a whole host of situations
A greater understanding of the trade–offs between spending today and having enough for your future lifestyle
Better choices and flexibility – freedom and a framework to consider bigger lifestyle goals
The ability to take control of your life and money in a way that that you never did before
We treat all of our clients with respect, honesty and integrity and believe in order to have a long standing, successful relationship our clients must share these values.
Our mission is to empower individuals to embrace their lifestyle ambitions by organising their finances intelligently.
Bellwether's Services & Remuneration
Based in Dublin we advise clients in all aspects of their Lifestyle Financial planning including pensions, protection, savings and investments, estate planning and day to day financial management. Depending on the service(s) required we can be remunerated by way of a fee or by payment of a commission from a product provider (where relevant). These options are discussed with clients in detail before any work is undertaken.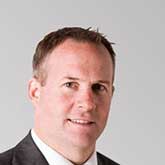 Barry Mooney – Principal
Having come from a relatively modest background Barry's values are built on humility, hard work and a drive to deliver the very best service to clients. Having personally experienced the stress and worry that financial disorganisation can bring to a family, when growing up, Barry was motivated to establish Bellwether in order to provide a unique Lifestyle Financial Planning service that could genuinely deliver REAL benefits.
Outside of work Barry is a keen sports fan with a particular love of rugby and gaelic games. He coaches Terenure U12's minis which is more onerous than some might think!. With a young family any unallocated "spare time" is quickly filled!!
Experience
With nearly 25 years experience Barry has acted as a trusted adviser to a wide variety of personal and corporate clients. Prior to establishing Bellwether, Barry held a number of senior roles in companies such as New Ireland, Bank of Ireland, Invesco and Grant Thornton. It's fair to say that Barry has seen the many aspects of the personal financial sector, both good and bad,  through out his career and he brings a wealth of knowledge, experience and best practice to his clients.
Media Coverage and Awards
Barry has presented on several occasions to Chartered Accountants Ireland (CAI) and Omnipro (National accountant support). Bellwether have also been recipients of a number of industry awards including the Irish Broker Association's "LPI Best New Broker 2016" and were short listed for the "LPI Best Financial Planning Firm" in 2015, 2017 and 2018.
Bellwether prides itself on providing clients with market leading financial planning advise. Therefore, continuous professional development is a must. Indeed, Barry was awarded the President's Prize for attaining the highest academic results in Ireland for the Masters Level Post Graduate Diploma in Financial Planning (UCD & Institute of Bankers) and has been awarded the internationally recognised CFP® accreditation (Certified Financial Planner).
Barry also received the Educational Achievement Award (2017) from Brokers Ireland and is a frequent contributor to the national media and has featured in publications such as the Irish Times and Sunday Times.
"When you engage with a financial adviser you want to be sure that they have Your best interests at heart. This has certainly been my experience with Barry and Bellwether who have demonstrated their independence, expertise and professionalism in all of my dealings with them. I think it is important that when you seek advice on any matter that there is a frankness and honesty in term of what you can and cannot do. This, to my mind, creates a greater sense of trust and gives you peace of mind.
I would have no hesitation in recommending Barry and Bellwether for your financial planning requirements"
Ken O' Sullivan, Director – Institute of Banking
"Barry is thoroughly professional, reliable and a pleasure to deal with. His approach was to first understand my concerns and what I wanted to achieve and then use his considerable experience and expertise to suggest and implement solutions that are easily understood. Barry takes the time to go through all elements of his recommendations which I found to be very reassuring. I would have no hesitation in recommending Barry and Bellwether for any of your financial requirements"
Nitin Sawant, MD – Techsalience Solutions Pvt Limited